Plant Introduction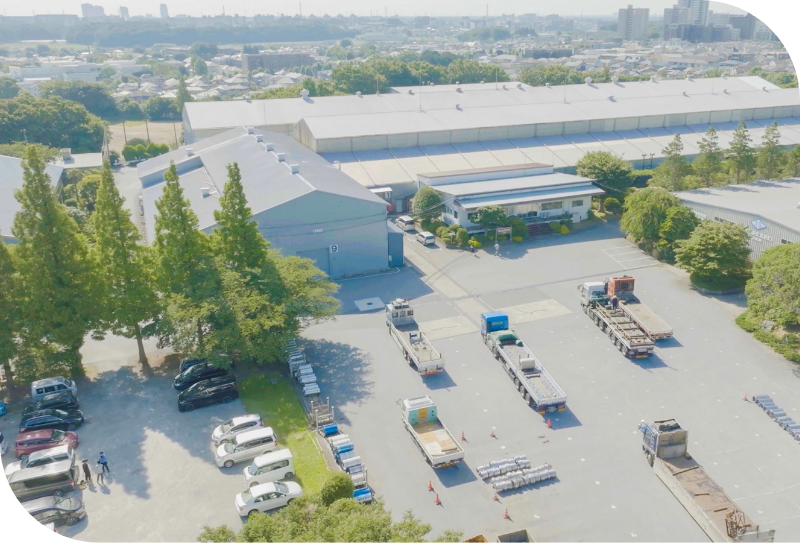 Chiba Plant
We provide stainless steel processing with the best equipment in the industry and a consistent quality control system from grinding to cutting using our original line.We boast many years of experience in direct contract processing for stainless steel manufacturers using our proprietary coil grinding equipment, and our knowledge and experience accumulated over our 71 years in business and our technical development division enable us to meet the diverse needs of our customers for stainless steel.
The plant combines product yard capabilities of over 4,000 tons with a location that is resistant to earthquakes and flooding, as well as good logistical access to various cities.
590-5 Owada Shinden, Yachiyo-shi, Chiba Prefecture 276-0046 MAP
TEL:047-450-0132
FAX:047-450-3380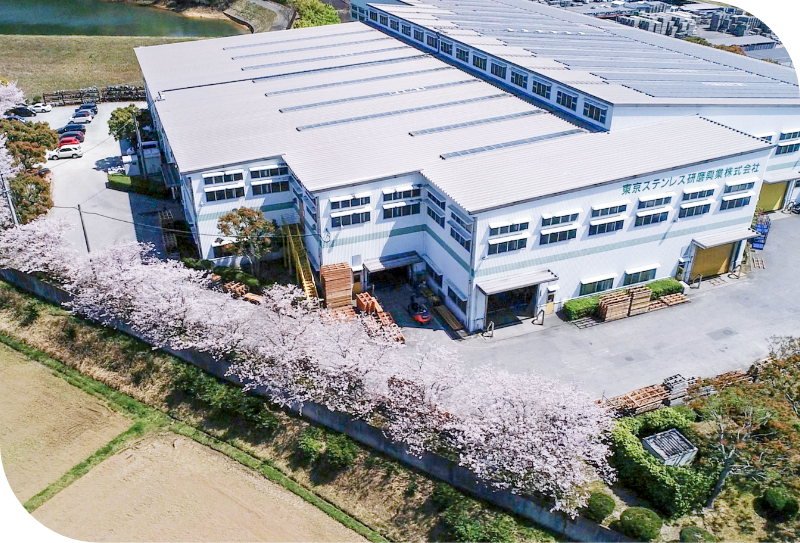 Fukuoka Plant
Commenced operations in 1960.
The stainless steel coil center, the most advanced in the Kyushu region, combines a slitter line and leveler-shear line to enable one-stop processing of everything from wide coils to small plates, and is the only leveler-shear line in the Chugoku and Kyushu areas that can handle thick stainless steel.
With three bases (Sue Plant, Yawata Office, and Chikushino Office), we can fully respond to all kinds of thick plate polishing needs and support local needs as well.
1600 Ueki, Sue-machi, Kasuya-gun Fukuoka Prefecture 811-2112 MAP
TEL:092-935-5561
FAX:092-935-6480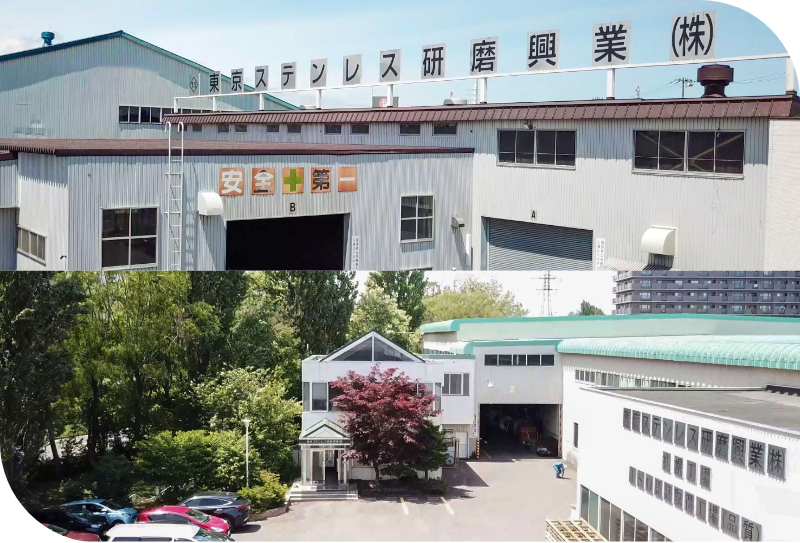 Sapporo Plant
Commenced operations in 1958.
We are the only company in Hokkaido with both a coil center business (Plant No. 1) and a stainless steel grinding business (Plant No. 2), and contribute to the supply chain in Hokkaido with a group of skilled workers based on many years of accumulated experience.
The coil center business (No. 1 Plant) also undertakes surface treatment, colored steel sheets, and aluminum shear processing on consignment, utilizing surface quality control know-how acquired through years of stainless steel production.
The stainless steel grinding business (Plant No. 2) consists of a group of craftsmen who not only buff from thin to thick sheets, but also meet the diverse and sophisticated grinding needs of shaped steel, fixtures, equipment (food tanks, etc.), and other items.