Products
The Shine of Grinding Art
The grinding technology of Tokyo Stainless Grinding goes beyond surface treatment and provides artworks made mainly of stainless steel and other steel materials.
The three-dimensional expression given to the surface by grinding imparts various expressions to the steel material, depending on the angle of light and viewing direction. By using Tokyo Stainless Grinding original grinding technology, "EGR", we are able to materialize even hotrolled titanium as an art piece.
Beyond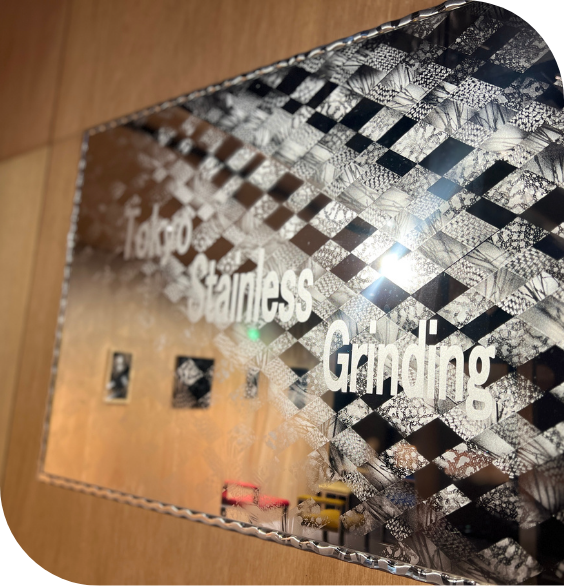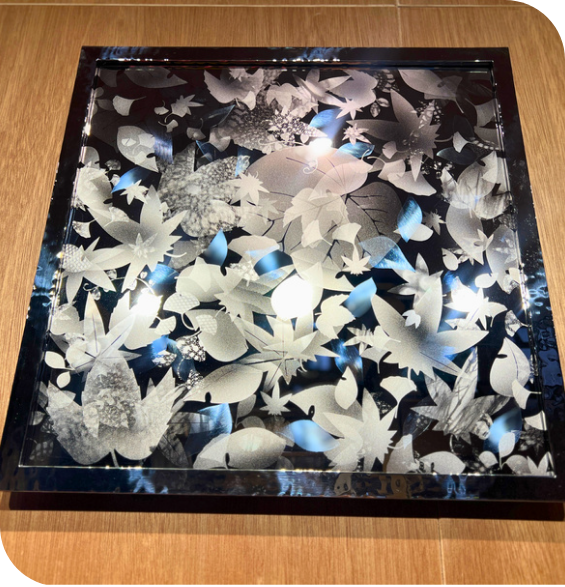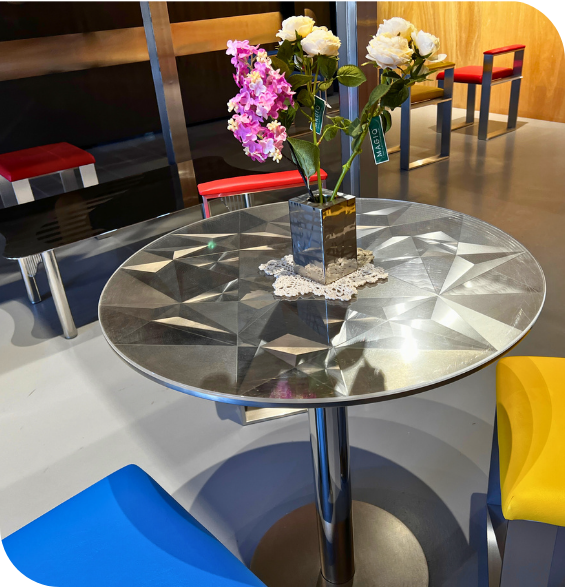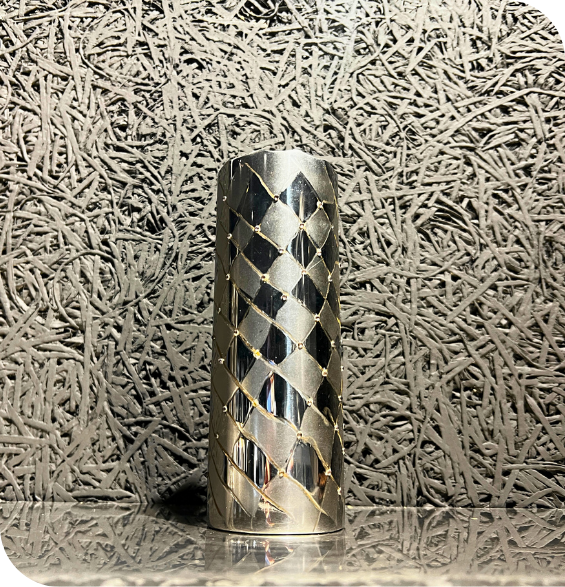 Beyond The Shine of Grinding Art
We also undertake the production of metalworking products such as large monuments and fixtures that blend The Shine of Grinding Art with various materials including steel primarily made of stainless materials, carbon, and stone.
We thoroughly listen to the images and ideas of designers and users, and create even without blueprints.
We also propose suitable materials and finishes based on the image and usage, and bring them to life. Backed by our knowledge and experience, and the skills and responsiveness of our craftsmen, we provide new creations for the ideas of users and designers, and deliver products that go beyond those ideas.
We also introduce our works on Instagram.