SSW2023
Stainless Steel World Conference & Expo 2023
Exhibited products
Fujin Raijin-zu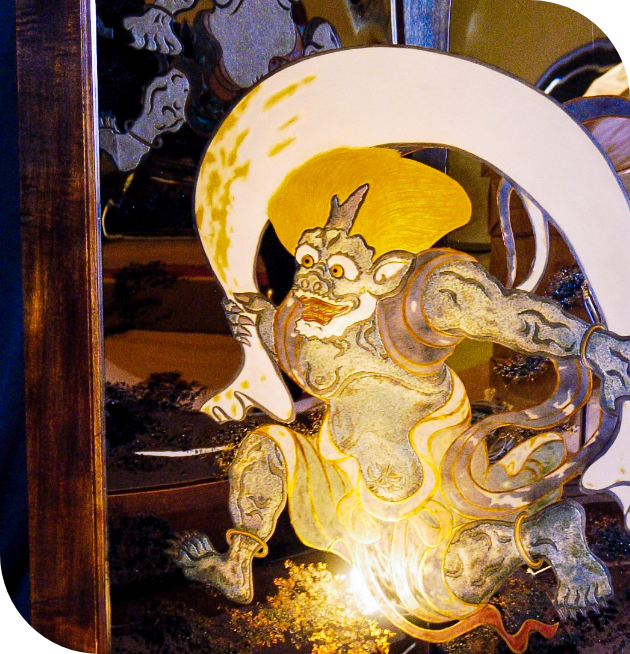 Theme
Connecting the past, present and future of technological culture
This folding screen "Fujin Raijn" is a manifestation of the possibility of materials (Titanium, Liquor and Wood) and the industrial technologies.
Material specifications
Pure titanium cold-rolled plate with Mirror finishing by our EGR Maki-e with titanium and gold and silver powder and particles Hand painted lacquer by a craftsman in Japan
Characteristics of lacquered titanium folding screens
Titanium, which has excellent corrosion resistance, is used as the base material for lacquer.
While the production of high-quality wood suitable for lacquer coating is decreasing, we use titanium, which is said to have a texture and feel similar to the warmth of wood, and is also lightweight and abundant in metal.
Color development of titanium lacquer
Through a completely new attempt to color the titanium grains, we succeeded in creating an unprecedented texture in maki-e.
Docking of craft and industry
New possibilities for titanium ranging from industrial products to consumer products and even to traditional Japanese crafts
Among industrial products, handwork adds new added value as individuality and culture
Togidashi Maki-e and Taka Maki-e
Works with titanium lacquer using the same technique as gold and silver lacquer.
The central panel is a work finished with traditional gold and silver makie.
Buff finish sample from hot-rolled material by EGR Preparatory polishing
Material : EN 1,4301/AISI 304 As Hot-Rolled
Size : 9.0mm (thickness) x 100mm (width) x 1000mm (length)
Process : ①Hot-Rolled material , ②As EGR Treatment , ③#400Buffing finish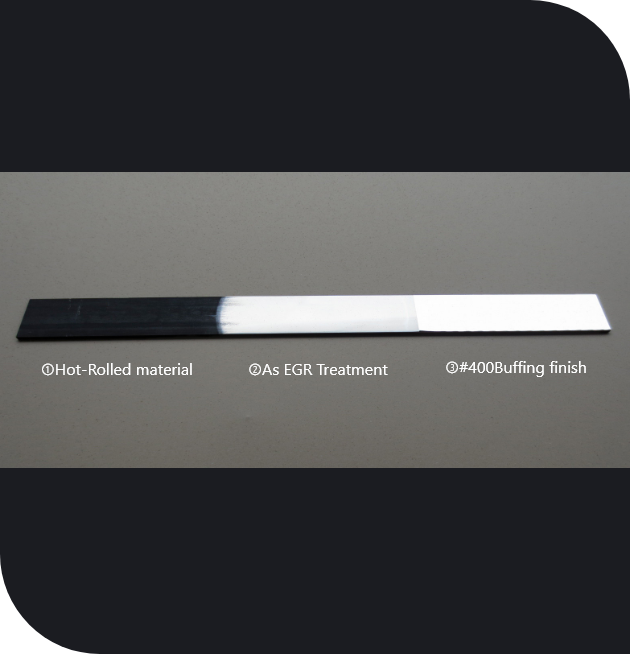 Nanotechnology super mirror-polished coil
Material : EN 1,4303/AISI 305 1/2H
Size : 0.2mm(thickness) x 32mm (width) x hoop